Experience the Best Surround Sound System: Dolby Atmos
Install Dolby Atmos in Your Home Theater in Wellesley, Massachusetts for Realistic Sound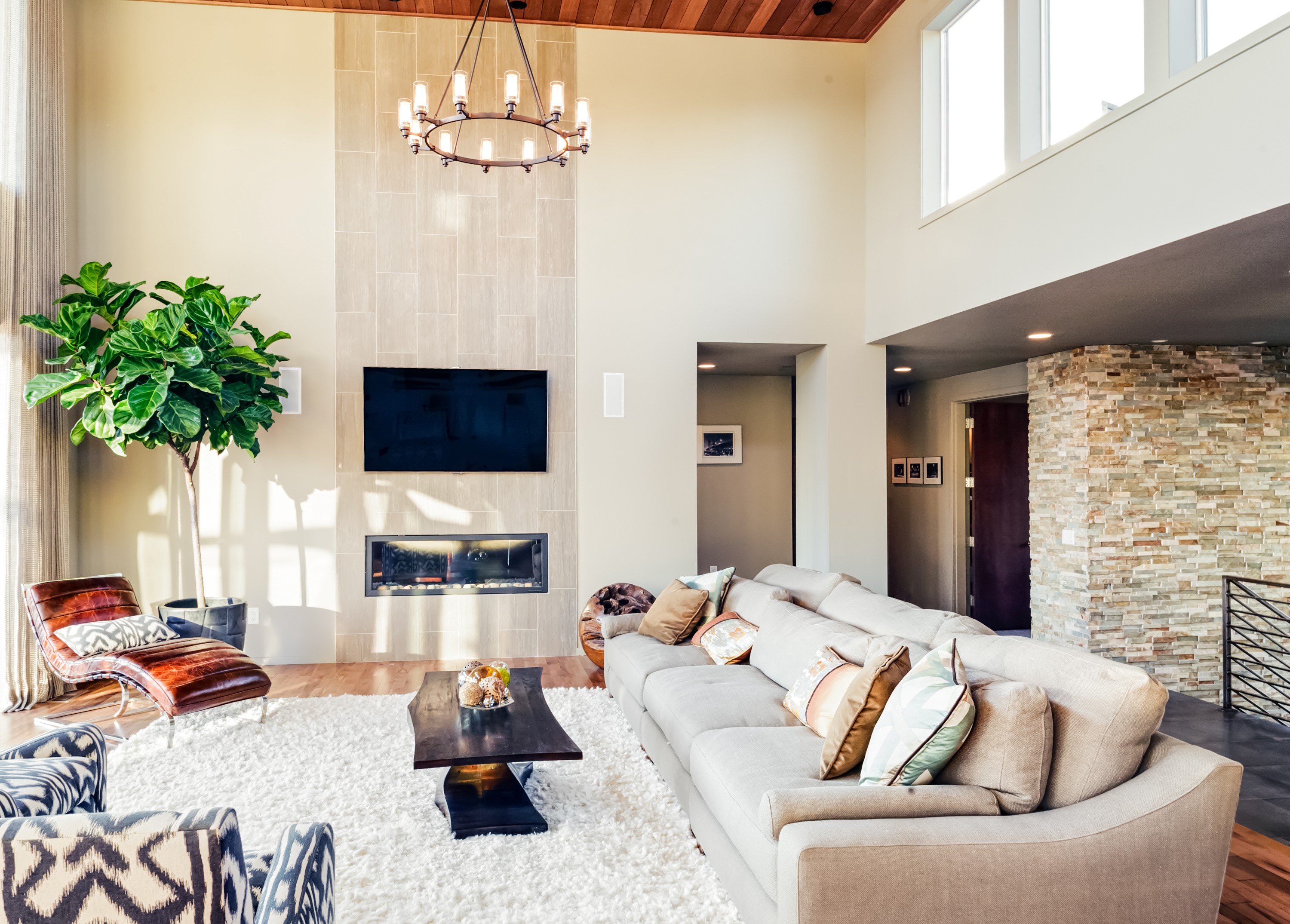 When you think of surround sound, you may imagine speakers surrounding you in a home theater. And while the newest and best surround system on the market today – Dolby Atmos – does have speakers placed around the room to give you a full sound, this system is so much more than that. In this blog edition we'll explain the main features of a Dolby Atmos surround sound system, and why we feel you'll enjoy this riveting entertainment experience in your own home theater in Massachusetts.
Object-Based 3D Audio
Dolby Atmos not only transforms your experience on a high-quality audio level, but it also evokes more emotion since you can see and hear the story as you would in real life. Traditionally, soundtracks confine all the sounds to designated speakers, or "channels", which can only be heard from set angles. However, with Dolby Atmos, the sound is freed from these channels and can be separated into different segments, or "objects". As a result, each sound object can be moved anywhere in a three-dimensional space. The system, which features a three-tiered configuration, can then create lifelike sound so you feel as if you are right inside the scene of the movie.
For example, in a high-action suspense film, an explosion on the screen that happens in the air would be sent through a speaker above you, while the rest of the components, like the actors' voices or music, would go through the speakers around you. By separating the different objects in the soundtrack and sending them to a location that mimics the live-action sequence, the audience experiences the drama more realistically. The sound objects also move around the room as they would in real life. So as the space ship rockets across the sky, you hear the blasts moving from point A to point B.
How to Set Up a Dolby Atmos Home Theater
To create an immersive home theater with breathtaking realism, you'll need the following:
The 5.1.2 or 5.1.4 channel systems will give you a full 3D surround sound experience by adding two or four Dolby Atmos speakers. If you invest in a higher-end system like 7.1.2 or 7.1.4, the direction of the surround sound effects will improve and give you an even better 3D sound experience. Lastly, for the ultimate Dolby Atmos experience, a 9.1.2 system will allow you to take advantage of front height speakers.
Whether you want to go 4K or stick to HD, we can hang and install a large flat-screen TV that matches your preferences
A broadband Internet connection
To stream high-quality content, you must have a strong home network

See Also:
Strengthen Your Connection with Wired & Wireless Network Upgrades

Tailor Made Audio-Video has professional experience and certifications to design your Dolby Atmos home theater, place the speakers in the correct positions and install all the technology, so you don't need to worry or take the time to figure out the technical specifications yourself.

Dolby Atmos Content

While most people experience Dolby Atmos sound only in a commercial theater, you can now enjoy 3D audio at home with Dolby Atmos movies on Blu-ray. They have a wide selection of films and games that have been mixed in this format so you can hear the drama in a new way. Some of their most recent releases include, "Bram Stoker's Dracula", "Mad Max: Fury Road", and the game "Star Wars Battlefront."

Are you ready to be transported into an incredible story with sound that flows all around you? Contact us by filling out this online form to experience Dolby Atmos at home in Wellesley, or anywhere in Massachusetts.

No video selected.