What 4K Content is Available Right Now?
Play 4K Movies and Games in Your Massachusetts Home Theater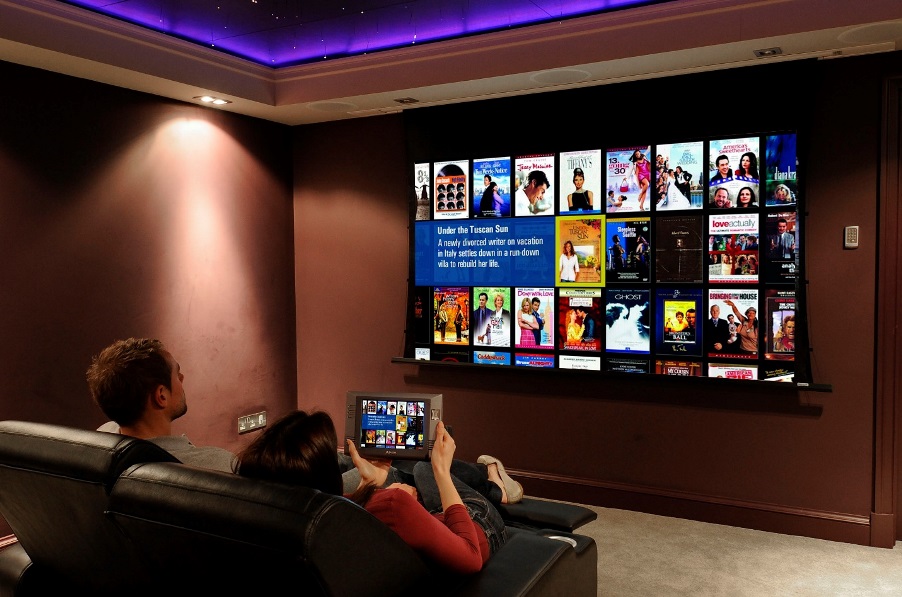 Although UHD technology has been around for quite some time now, it has taken years for content to be produced and released for the general public. Stores pushed 4K TVs this past Christmas and sales continue to rise. If you have purchased a 4K TV or projector, or are thinking about buying one you should definitely read this guide to finding content. Here's what is available right now for your 4K Home Theater in Newton, Massachusetts.

SEE ALSO: How to Customize Your Home Theater

4K Blu-rays

The Ultra HD Blu-ray player was announced at CES this year. The new format will feature 4K resolution and HDR capabilities. Plus, many Blu-Ray manufacturers like Warner Brothers and Lion's Gate are committing to Dolby Atmos sound format, so you know your movies will sound as good as they look. Both Samsung and Panasonic have 4K Blu-ray players for sale.


Streaming Services

Most people have a subscription to some kind of video streaming service today. Here is what is available in 4K:

Netflix: To watch 4K on Netflix you must have the highest-priced plan. Original TV series have been shot in 4K including: "House of Cards", "Breaking Bad", "The Blacklist" and "Marco Polo". Some of their 4K movies on the list are: "Crouching Tiger, Hidden Dragon", "Jerry Maguire", "Philadelphia", and documentaries like "Oceans".

Amazon Instant Video: To get Amazon Instant Video, you must have a year-long Amazon Prime subscription. Prime users have access to original series and some movies without additional cost. Original series you can watch: "Mozart in the Jungle," "Transparent," "Alpha House," "Gortimer Gibbon's Life on Normal Street"; "Orphan Black." Their 4K movies include: "Funny Girl," "Philadelphia," "Crouching Tiger, Hidden Dragon," "The Other Guys," "Captain Philips," and "The Amazing Spider-Man".

Movie Players and More

There are other ways to get 4K content besides subscribing to a streaming service or buying a UHD Blu-ray Player and 4K movies. Here are a few other options:

Sony's FMP-X10 4K Player: This video player has the widest selection of 4K content, but it is also valued at the highest price, which makes sense because Sony was the first manufacturer to make a 4K projector. There are hundreds of titles, but here are a few popular ones: "Bonnie & Clyde", "American Hustle", and "Lawrence of Arabia".

Samsung 4K TVs: If you own a Samsung 4K TV, you have access to a number of titles. You have to pay for each movie and download them. Popular titles include, "The Wolverine", "The Giver", and "Home Alone".


Kaleidescape 4K Strato Player: Kaleidescape's new Strato Player not only offers a lot of 4K content on their movie store, but it also upscales your Blu-rays to make them look better using UHD technology. You can store your entire movie collection on their server, purchase new movies online and then download them to watch.

Now that you know there is plenty of content to enjoy in your home theater, (plus more on the way), contact us and let us know if you'd like any of our video solutions, including whole house video, 4K projectors, or 4K TVs and players.

No video selected.