Whip Your Fitness Facility and Your Members into Shape With Automation
Tailor-Made AV Can Install Audio & Video in Your Massachusetts Fitness Center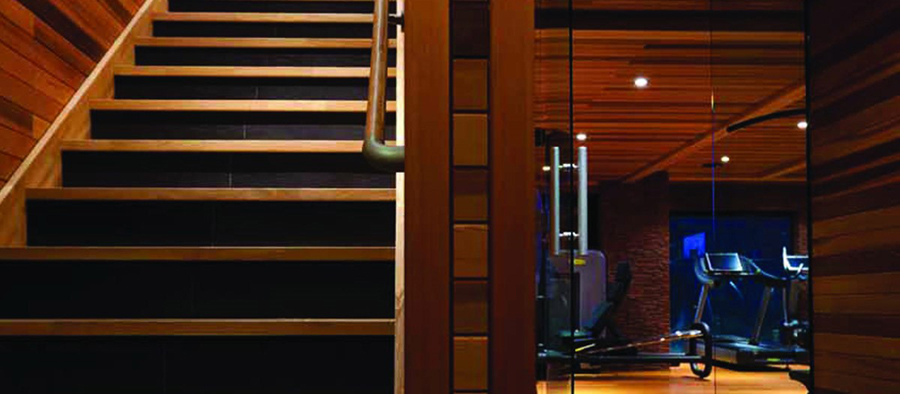 With warm weather on the way, many men and women are hitting the gym to get fit and look their best. Whether it is for summer vacation or a high school reunion, sometimes it can be hard to get motivated. Watching a fun TV show while you are running or listening to an up-beat music playlist while pumping iron can really help.
You may already have a couple TVs and speakers in your gym, but they may be outdated and difficult to manage. How many times have you seen a class instructor fiddle with the music system for 15 minutes, delaying your members' precious time? Automation and new audio and video equipment can make your gym look and sound amazing, keep customers motivated, and help out your teachers when they need to plan a routine. Here are some ways we can install audio and video in your Massachusetts fitness center.
Entertain Guests with Video Distribution
If you have hundreds of members coming in and out at all times of the day, each one is likely going to have a different entertainment preference. To change up the options, we can put in a video distribution system. Mount some large HD flat-screen TVs in front of the machines and then play different programs for diversity--like the local news, a sitcom, or Entertainment Tonight. A matrix switcher can send a different source to any TV in the entire building. All you have to do is press a few buttons on a sleek touch screen and you're on your way to making patrons happy. Managing your cable TV, volume levels, and channels has never been easier with automation.
Create a Fun Atmosphere with Audio Control
Does your building have a weights room, pool, spa, lockers, class area, or other space? Managing the multiple systems in a large facility can get difficult when you don't have the power, network, or controls to do it. Let our team do all the technical installation of your audio for you. We have high-quality speakers that can be put in the ceilings or walls that match your interior design. By separating zones of audio, your various teachers can play whatever music they want, and your guests can enjoy different sounds in any room. The Zumba instructor can blast some salsa in the studio, you can play pop radio in the weights section, and then relaxing spa sounds near the women's lockers.
With an elegant in-wall touch screen, anyone can easily access different sources of music. Your spinning class teacher can make her own playlist at home on an iPod, bring it into the gym and hook it up easily to get started. Also, with a strong Internet connection—via a robust network—you can stream Pandora, Spotify, XM Radio and more. When it's time to end the day, hit one button and all of your AV goes off—it's that painless.
Add More Features for Smooth Business Operations
Audio and video are central aspects of a fitness center, but there is so much more we can design and install for your business. Tailor-Made AV can add lighting and shading control, climate control, and surveillance cameras to protect your employees and guests as well.
Contact us to learn more about what we can do for your business. Whether it's a gym, spa, or restaurant, we are adept at serving businesses all across Massachusetts.