Start the New Year with Whole House Audio
How to Party in Your Portsmouth Home with Stellar Sound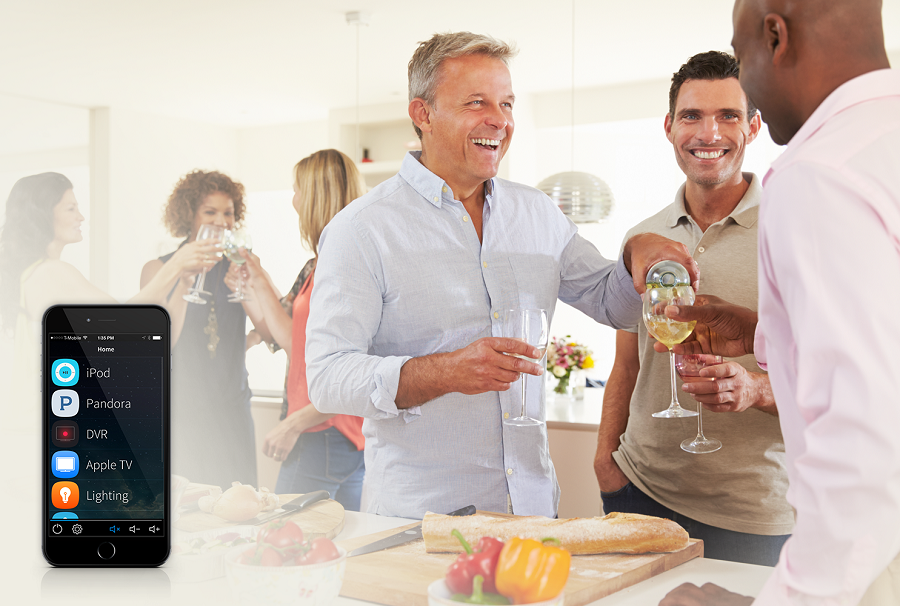 The New Year is an exciting time for everyone. We all get to remember the past year and start thinking about the year to come. Do you have certain goals you want to accomplish? Perhaps you want to redecorate your home, lose weight, or spend less time at work and more time with friends. Whatever the case, Tailor Made Audio Video can help you achieve those goals in 2017, and believe it or not, music is a great motivator. Here are some ways you can use a whole house music system in your Portsmouth, NH home to party, relax, and stay motivated.

SEE ALSO: 3 Ideas on How to Have Fun with a Whole House Music System

Party

Music is a central part to any event – it sets the mood for the whole evening. The first step is to create a playlist. You could very well play the same artist or album all night long, but your guests will probably complain after the 10th Adele song. The only work you really have to do is pick the music, then your smart audio system can do the rest. Create a scene called "Cocktail Party" with your Control4 app and set your unique list of songs to play right at 7 p.m. as your friends arrive. You could even make two different song lists and plan to play the other if people seem to be leaving early.

For those of you that have a rather large home with multiple rooms, a whole house audio system can turn your house into a club. Play different styles of music in each area so people can pick and choose where they dance or just chat. For example, stream an 80s hit song list from Pandora in the main room, play classic jazz music via Spotify in another, and your favorite songs outside using your personal music collection on iTunes. The beauty of having a smart system is that you can separate zones of audio into different areas and they won't affect each other. You also have the benefit of easily streaming music you don't own from Internet radio and also songs from your personal collection too.

Relax

While some folks in New Hampshire enjoy large parties, others want to stay in and relax the majority of the time. A great way to unwind after a long work day is to play some relaxing music and cook a good meal or watch a fun movie. You'll need 2-channel speakers or a surround sound system to get the most enjoyment. We have a big selection of speakers for both needs.

Monitor Audio offers high-performance speakers with Dolby Atmos compatibility to complement your home theater, and 2-channel speakers as well for recreating the feeling of being at a concert. If you're baking cookies in the kitchen, make use of the in-ceiling speakers and listen to some music while you relax.

Motivate

Whether you are a natural athlete training for a special event, or just attempting to shed some weight after the holidays, music can help motivate you to action. If you need that extra kick to get you out of bed in the morning, pick lively songs and then save them under a "Good Morning" scene. Instead of waking up to an annoying, blaring alarm, you get to hear your favorite artist instead. At the same time, your shades will rise to let in the morning sun, and the TV will turn on to show you the news.

When it's time to go for a run in your home gym or work around the house, choose some upbeat songs to listen to. With music streaming at your side, you can pick from endless amounts of songs and playlists. Spotify and Pandora are just a couple subscription-based music services that have themed playlists for workouts.

Don't forget to choose a lighting scene and temperature so the music, lighting, and climate complement each other. To learn more about our audio systems, fill out this online form.

No video selected.