Lock Your Home and Throw Away the Key with Automated Door Locks
Use Smart Home Automation to Keep Your Portsmouth Home Safe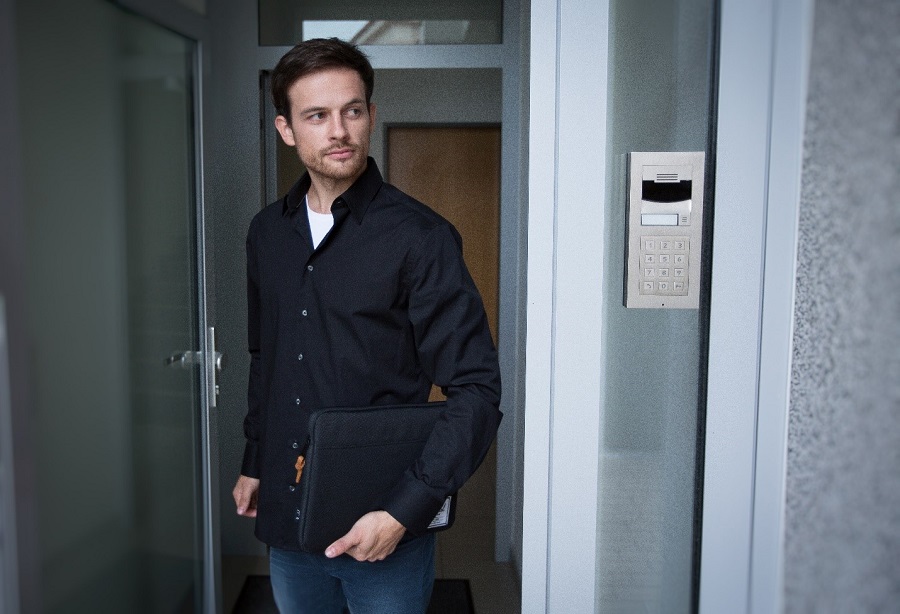 As a Control4 dealer in the area of Portsmouth, New Hampshire, we have a good understanding of what families need and love when it comes to home technology. Lighting control, surveillance cameras, and home theater systems are incredibly popular. However, one feature that hasn't received as much buzz is smart locks. With so many amazing smart home automation solutions from Control4, we don't want you to miss out on the advantages of a keyless entry system. Here are the top benefits of automated door locks.
SEE ALSO: Why You Should Add Surveillance Cameras to Your Smart Home
Lock it and Throw Away the Key
When you have smart locks, you can literally lock all of your doors and throw away the keys. So how do you control them? Not only do you have a keypad you can use to type in a personal entry code, but you can also open the door with your mobile device – including a smartphone, smartwatch, or tablet. Personalized entry codes make your home even more secure, and you can change them at any time. Do you have a new babysitter coming over? Give her a temporary code and then change it when she leaves. Since every member of your family has their own pass code, you know exactly who came home and when. As soon as your children arrive, you can make sure the doors are all locked using your Control4 system, and lock any of them remotely if your kids forgot.
Integrate Smart Locks into Your Home
Our smart locks aren't a standalone solution. We can integrate them into your smart home so that you have full control over your security and surveillance system. Using your Control4 system, create a "Goodnight" scene so that when you snuggle up in bed, you can hit one button and all the lights will turn off, the security system will arm, and all the doors will lock too. You can use the smart locks for any sequence, like "Away", "Vacation" or "Date Night" when the sitter comes over.
Receive Real-time Alerts
With a Control4 system you don't have to check on your home all day. You can use the alert function to program your system to send you updates to your email or through text messages. If a door is left unlocked, you'll know immediately through this alert system. And don't forget that Control4 can alert you to many other emergencies, like flooding in the basement or a broken window.
Control4 Door Stations
Besides smart locks, Tailor Made Audio Video also offers Control4's door stations which are tied to an HD intercom system. These are especially useful when you have a large gate or property that requires easy and quick communication. You can monitor and communicate with the front door, gates, or entryways using your audio and video system. You'll be able to see who is at the front door, and then tell them you're on your way to let them in. You can see who's there from any point in your home, like the backyard or bedroom, using a smartphone or dedicated touchpad linked to surveillance cameras and a strong network. This door station even includes motion detection so if someone approaches the door, the system will alert you immediately and stream HD video.

Are you interested in adding smart locks to your Portsmouth home?

No video selected.