Listen to High-Resolution Music with the New Triad One Streaming Amp
See What is New From Your Whole House Audio Expert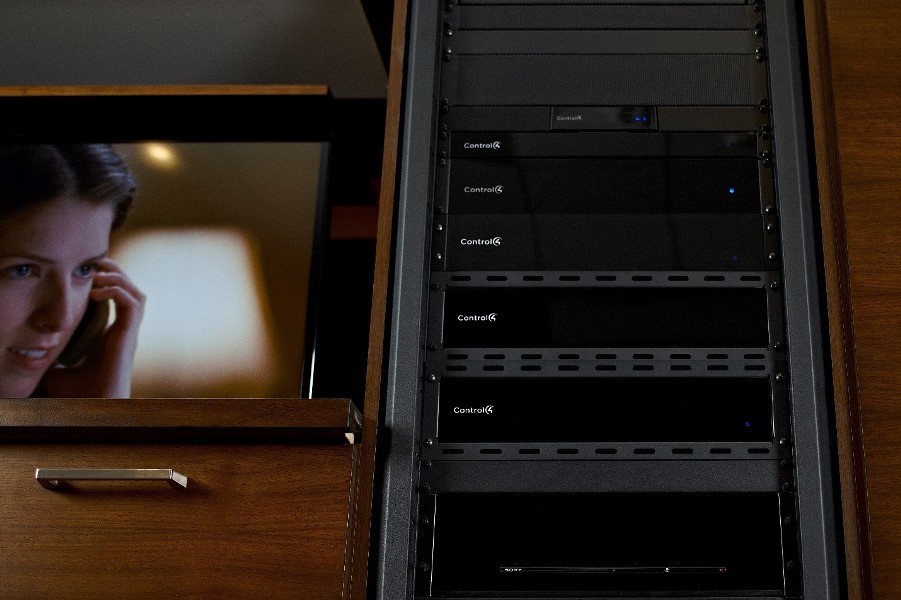 We got to see a lot of new and exciting products this year at CEDIA—the annual conference on home technology. One particular highlight is great news for audiophiles. Control4 announced a suite of high-resolution, multi-room audio hardware under Triad—their newly acquired audio brand. Keep reading this blog to learn more about this new whole house music product.

SEE ALSO: Top 5 Home Theater Gifts for the Holidays

The Triad One Streaming Amplifier

Instead of creating an all-in-one wireless multi-room speaker, Contgorl4 decided to give their customers the flexibility to use their favorite speakers and enhance them with amplification. The Triad One Streaming Amplifier basically transforms your set of speakers into a powerful, wireless streaming solution.

Some benefits include an infrared repeater, multiple analog outputs, a subwoofer output and Control4 integration. You can use the Control4 app to stream music without additional equipment. You could even start small with the speakers you own and then integrate it later to your Control4 smart home when you are ready.

Since the streaming amplifier can connect to the internet and play songs from online sources like Pandora, Tidal and Spotify, it can also connect with other smart devices like the voice control assistance Alexa. You can say, "Alexa, play Lady Gaga's Joanna album," and your speakers will immediately start streaming the playlist.

With this new device, you'll have access to hundreds of local streaming platforms, but the good news is that Control4 has also announced brand new additions to the native apps including iHeart Radio and Spotify. That means you get to enjoy and use all of the features as part of the music app you would normally use on your smartphone or desktop—like listening to unique playlists created by other users.

Matrix Amplifiers

Matrix amplifiers have a dual purpose; not only do they send power to your music system but they also distribute different sources to various rooms in your home. With a whole house music system, every person in the family can play his or her own artist. For example, with Control4's 4-zone matrix amplifier, you could play Spotify in the kitchen, iHeart Radio in your daughter's bedroom, iTunes in the master bedroom and a local radio station by the pool. With the 8-zone matrix amplifier, you can play eight different sources in eight different areas. So the matrix switcher we provide for you depends on the size of your home and your budget. Our team of audio experts will help by assessing the size and layout of your property and then making recommendations. Tailor-Made Audio Video has everything you need to enjoy music in every space of your Boston home.

To add any of these new Triad products to your home let us know by filling out this online form. We can tailor your home to make it unique and convenient for your everyday lifestyle.

No video selected.