Keep the Party Going with Commercial Audio Video in Your Manchester Bar or Club
Enhance Your Manch Vegas Business with Automated Audiovisuals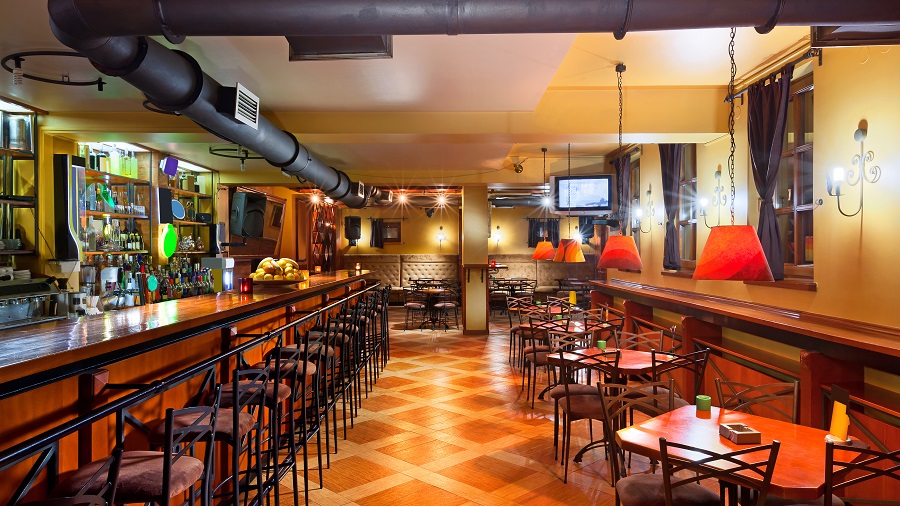 If you've ever been to Elm Street in Manchester, New Hampshire, you know there are a lot of restaurants, bars, and nightclubs to choose from. As a business owner in Manch Vegas, how do you make your establishment stand out from the rest? While good interior design, customer service, and products or services make a big difference, don't underestimate the power of commercial audio video. Keep reading to discover how adding new music and video systems can make a big impact on your success.

SEE ALSO: How to Incorporate Smart Automation into Your Restaurant or Bar

Distributed Video Solutions

Most restaurants, bars, and clubs have multiple TVs to entertain guests. If you have many screens, it can be difficult to manage them. But what if you could control all of them easily by hitting one button? We can integrate all of your TVs together so that they all play the same station, or you could play different channels in different groupings based on the area of the building. For example, in a nightclub, play popular music videos near the dance floor, and then play sports outside by the mini bar for those who just want to chill and have a drink. You could even put videos on timers so that every hour, the channel changes. To impress customers, tie motion sensors to TVs by the dance floor so that when someone comes into the area, the videos begin playing. The bottom line is, you have a lot more options with an automated video system. And since we have the best screens available on the market, like 4K UHD, you know you are going to have the best picture on the block.

Smart Audio Systems

You may not want to hang TVs in your bar or restaurant because you don't want to distract customers with moving images – especially if you have live entertainment on a frequent basis. But we can all agree that music is a must-have in any business. Music helps set the mood and create a theme for your venue. But you don't want to just pick any music system, and simply placing speakers around the room could make it look cluttered. Tailor-Made Audio Video can install speakers in the ceilings and the walls so you don't even see them! You'll maintain a sleek and stylish interior design and impress customers. A hi-fi music system will also ensure that you are playing the best quality sound. And that's important when have partyers looking for entertainment on the weekend. What's more is that we can also keep your music organized. So if you have a specific playlist for ladies night, you can time it to come on at 10 p.m. every Friday. Or if it's punk rock Wednesday, a completely different line-up of songs will come on at happy hour. You'll be able to manage everything with a tablet, phone, or mounted touch screen.

Are you interested in adding the best audio and video systems available to your bar, club, or restaurant? All you have to do is get in touch with our team by filling out this online form.

No video selected.