Five Must-Haves for Your Custom Home Theater
Tailor-Made Audio + Video Is Your Go-To Guide for Home Theater Design in Massachusetts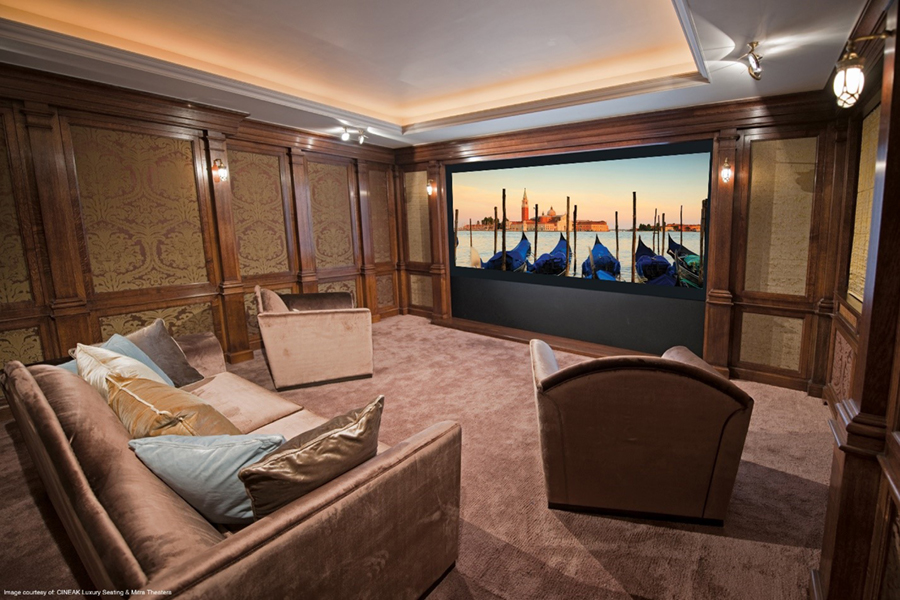 What makes for an incredible home theater experience? Read on to find out from the custom home theater experts at Tailor-Made Audio + Video.

1. Sony 4K Projectors Impress Viewers

From flight simulators to theme park rides and the largest cinema chains, Sony has installed more than 18,000 4K projectors across the United States. Their projectors deliver greater brightness, color accuracy, uniformity, and contrast in addition to the highest resolution possible. You'll get the same clear picture you'd see in the cinema but none of the lines or dirty seats.

2. Surround Yourself with Sound by Monitor Audio

Soundtracks elevate the action in a film by using dynamics to move your emotions. The audio in a movie can increase the fear, excitement, or sadness you feel during the scene. However, you won't feel the full impact of that effect if the audio components are poor. Monitor Audio makes a line of home theater speakers that deliver explosive sound. High-Def sound, jaw-dropping audio dynamics, and décor-friendly aesthetics make their home cinema speaker system worth investing in.

3. Set the Scene with Lighting Control

It's hard to go grab some extra popcorn when you can't see where you're going. Downlights or floor lighting help guide your way as you move throughout your home theater, but at the same time don't disrupt the movie-watching experience. With lighting control, you can get a full spectrum of light in the room, from full brightness before the movie begins, to low lighting during the previews, and then leave just a few floor lights on during the film for safety. With dimmers and a lighting control system, you can get the whole room ready for the show.

4. Relax in Comfy and Stylish Seating

One of the best things about putting a theater in your own home is that you get to choose the seating for the room. No more lumpy, stiff chairs; you can pick a comfy sofa, recliner or even a bean bag. It's up to you! Tailor-Made Audio + Video can hook you up with the seating arrangement you think fits best in regards to your comfort and interior design preference.

5. Control4 Gives You Convenient Controls

If you are dedicating an entire space to a cinema-style entertainment room, then you definitely want to impress your family and friends. There is no better way to show off than with convenient controls by Control4. Using a tablet, smartphone, or in-wall touch screen, you can turn on or off everything in the room. Our integration experts can also tie certain functions together to make your whole experience start in one touch. Hit the button "Movie Night" and the lights dim, the movie starts, and the audio is set to just the right volume.

Ready to supercharge your cinema and relax in your own custom theater? Give us a call or fill out our contact form and we'll help you plan out this amazing addition to your house.

No video selected.