Stream Your Entire Digital Library with a Sonos Wireless Music System
Tailor-Made Audio + Video is Your Audio Expert in New Hampshire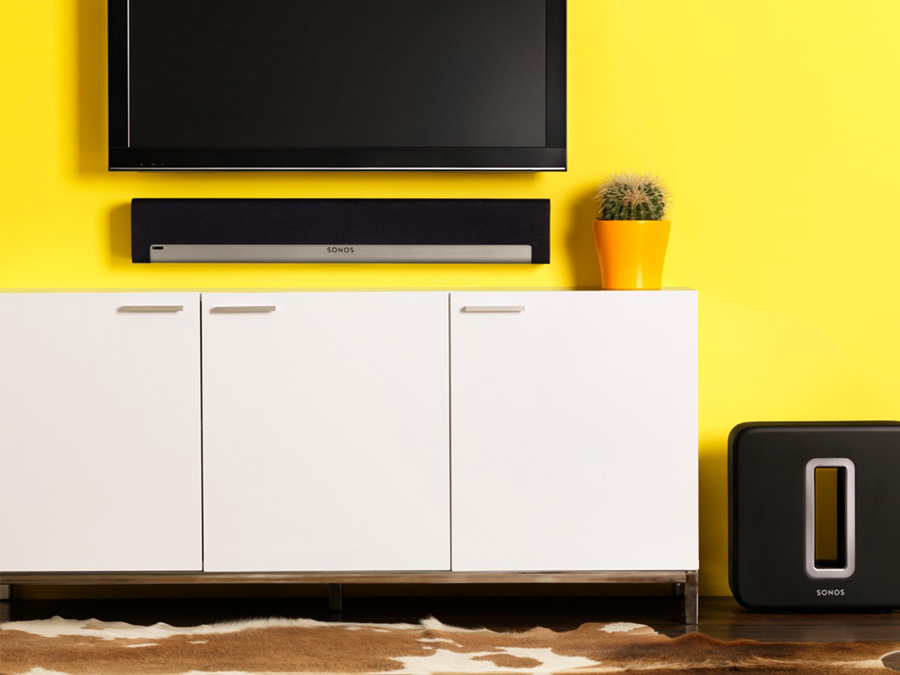 Surrounding yourself with music at home is a dream many possess, but few achieve. Tailor Made Audio and Video has experience helping make that dream a reality in your New Hampshire home. One of our favorite brands to stream music with is the wireless Hi-Fi Sonos System. With Sonos you can take control of your home listening experience and unite your digital music collection.

Expand Your Music Library with Different Streaming Sources

Listen to your favorite album, discover new music on Pandora, or download the latest on-demand podcast and do it in any room of your home. Whether you're streaming the music online or accessing a playlist on a personal device, a whole home music system ensures everybody can listen to what they want, where they want, when they want. Connect to Pandora, iTunes, or NPR and listen almost anywhere.

Immerse Yourself in Sound with a Multi-room System

With Sonos, Tailor-Made Audio and Video can set up a whole home audio system without complex wiring or programming. In-wall, in-ceiling or bookshelf speakers can be installed anywhere in the house and powered by a Sonos Connect Amplifier. You can outfit as many rooms as you want including the outside deck, patio or pool area. Start with the family room and add a TV-compatible PLAYBAR, and then include the kitchen, dining room and more!

Keep the Controls at Your Fingertips

With an intuitive app, you can search, browse, and control your music from a smartphone, tablet, or computer. Use your smart device to stream different songs in each room, group room together, or hear the same music everywhere.

Connect Old and New Systems

With a Sonos Connect Amp, you can convert your speakers into a music streaming system. No receiver necessary. Simply attach the 55W amplifier and begin streaming your music to any room.

Start small or go big. Sonos has a variety of audio components to fit your listening needs. Learn how Tailor Made Audio and Video can help you outfit your home within your budget.

No video selected.