How to Design a Media Room for High-Quality Family Entertainment
Incorporate new Audio and Video in Your Massachusetts Home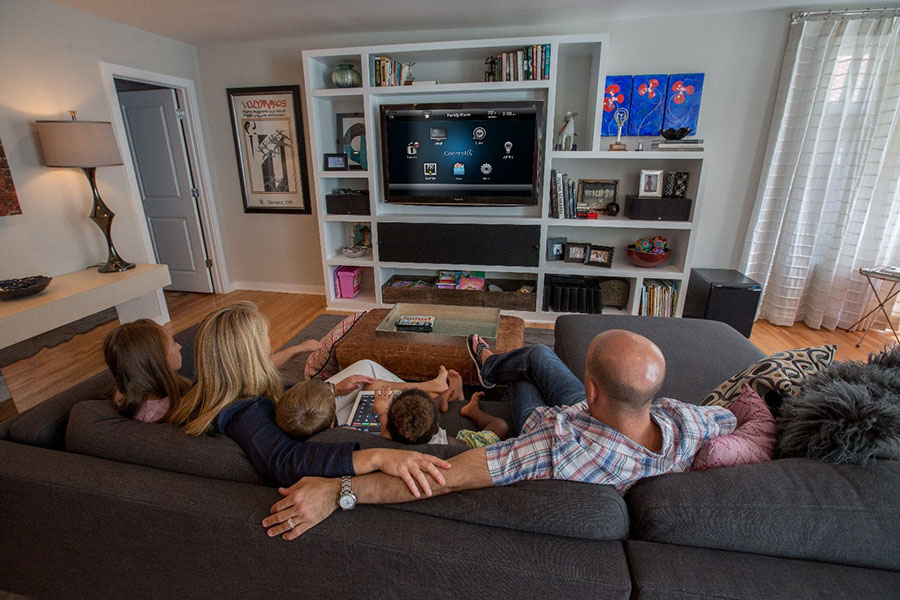 A media room is an area where you can enjoy all types of media, like video games, movies, and music. The room is also a versatile area that can be transformed for a variety of activities. So what is the best way to set up your media room in Massachusetts for the most fun and enjoyment with family and friends? We'll be your professional guide as you navigate the project.

Pick TVs that Enhance the Space

You have a number of options when it comes to selecting a television. A giant flat screen TV would work well if you are satisfied with playing one movie or game at a time. If you want to be able to watch multiple sports games, or play video games with multi-player screens, then installing a video wall would be ideal. By hanging 4 or 6 TVs on the wall, you can diversify the entertainment you see and also make playing games like Mario Kart more fun as each player's view goes onto an individual screen. For the best picture quality, go with 4K Ultra HD. Smart TVs are also ideal for media rooms so you can stream online content, play Blu-Rays and video games.

Install Smart Controls for Easy Navigation

When you have many game consoles, Blu-Ray players, and streaming devices, operating your TV can get confusing. We can help streamline all of your entertainment by installing a control system that is easy to use for everyone in the family. Control4 has one single remote that can connect every device in your media room, as well as all the features in your home like lighting, shading, and security. We can integrate all of your entertainment gear, such as your Apple TV, Roku, Amazon Fire, Netflix, Hulu, and more, so you can easily access all of it in one place. Use just one handheld remote, or Control4's app on your smartphone or tablet. So go ahead and throw away all of those dozens of old remotes; we're here to give you one to rule them all.

Surround Yourself with Sound

Don't forget about the quality of your audio and how you are going to arrange it. Our team can optimize and calibrate your media room for amazing sound. Denon wireless speakers can be placed around the room and controlled from a mobile device, and also connected to your TV. They have a line called HEOS HomeCinema that delivers dramatic wide-range, Hi-Fi sound from your TV and Blu-Ray player or cable box. And its DSP processor gives immersive virtual surround sound. Add a soundbar, subwoofer, and more to immerse yourself in the movie, show, or game you are playing. This system also features Dolby Digital proprietary technology.

Our team can do all the work of designing your media room for you. We guarantee you'll be pleased with it and will enjoy loads of premium entertainment for years to come. Contact us online to get started!

No video selected.